The Dirt Skirt™ is 10'x10′ with a hole measurement of 32″x32″. It can handle up to a 24″ diameter pole.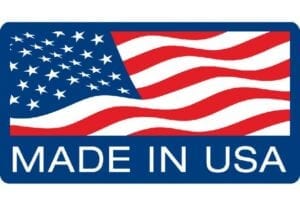 Contact us if you have any questions.

The Dirt Skirt
At your work sites, two important things to manage are safety and efficiency. The Dirt Skirt™ is an innovative tool developed for the utility industry. The unique design of this cleanup tarp reduces the backbreaking use of shovels when cleaning up the worksite after setting a new utility pole.
The 10'x10' size and "hook and loop" fastener allows the skirt to quickly layout flat over the worksite. The skirt is very simple to use and there are no special tools required. The time required to set a utility pole is reduced when using the Dirt Skirt™, which becomes very apparent at large work sites and areas of dense foliage. Since it is made from a durable light-weight fabric, stowing large quantities is no problem.
Safety is important for everyone in the workforce, which is one of the main reasons for developing the Dirt Skirt™. It is designed to substantially reduce the amount of shoveling performed by manual labor. Therefore, the potential for job related injuries and fatigue will be reduced - saving time and money.
The Dirt Skirt™ has some unique design features that make it simple to use and increase efficiency during the process of setting utility poles. Drilling is performed at the center of the skirt. The 10'x10' area around the hole is covered by the skirt and captures the dirt while digging is in process. This will decrease the time and energy spent shoveling the residual dirt back in and around the base of the pole. Also, a winch is used to lift the Dirt Skirt™ which will help prevent back-related injuries and increase efficiency. Straps are used to attach to the winch hook for a quick and easy latch and release.
The Dirt Skirt™ is a "must have" for those work sites in landscaped areas and yards. The finished product is a clean worksite with no leftover dirt that has to be spread around the area. The customer's existing landscape will be intact and looking neat.
The Dirt Skirt™ is constructed of vinyl-coated polyester, which is a durable, light-weight, tear-resistant material. it is designed to manage all types of earth in various applications, such as water-soaked mud weighing hundreds of pounds. There is virtually no maintenance.
Additional information
| | |
| --- | --- |
| Weight | 14.75 lbs |
| Dimensions | 18 × 14 × 6 in |
Your Opinion Counts!
We really want your feedback on the products we sell at Tallman Equipment. If you've used any of the products we sell (whether you bought them from us or not), leave a review on our website. After writing just 3 reviews, you can receive a free Tallman t-shirt.