SAFEGUARD Compass, Personal Voltage & Current Detector
COMPASS® from Safeguard Equipment is a personal voltage & current detector that senses exposed electricity and alerts the user long before they are in danger of being electrocuted. This life-saving device displays the distance and direction of the threat, and it's the only personal detection device that can sense current.
The Safeguard COMPASS® mounts under the brim of any standard hard hat within the user's peripheral vision. This strategic placement allows it to provide 360° detection around the user. When a threat is detected, COMPASS® immediately provides the user with both audible and visual notifications.
Contact us if you have any questions.

SAFEGUARD Compass, Personal Voltage & Current Detector
BENEFITS
Lightweight, easy-to-use design
A 6th sense for employees around electricity
Proximity and directional alerts
Adjustable sensitivity settings
Rechargeable battery
Built-in self-test feature
SMART ADAPTIVE SENSITIVITY
COMPASS® alerts users to any change in nearby electric and magnetic fields. It features seven levels of sensitivity as well as Smart Adaptive mode, which adjusts to its current environment to eliminate redundant alerts and then resume if the user moves closer to the energized source.
FLEXIBLE POWER SYSTEM
The COMPASS® personal voltage and current detector comes with a built-in rechargeable lithium-ion battery and uses a common 5V Micro-USB charge point. COMPASS® has a 10-day battery life, charges in 1.5 hours, and has a typical life of 3-5 years before any reduction in charge capacity.
INDUSTRIAL DURABILITY
COMPASS® is IP 67 water-resistant and can operate at any temperature from -20° C (-4° F) to 60° C (140° F). It's made with polycarbonate ABS material with UV resistance additives. In addition all COMPASS® devices include up to a 1-year warranty.
RECURRING SENSOR SELF-TEST
COMPASS® self-tests its sensor accuracy multiple times per hour. Tests are done in the background to prevent any nuisance to the user, and the heads-up-display will provide immediate notification if any issues are detected.
IDEAL FORM FACTOR
COMPASS® is designed to be ergonomic, efficient, and intuitive with a slim low-profile housing that clips underneath the brim of any hard hat and provides LED alerts that are bright & distinct without impeding the user's direct line of sight.
Spec Sheet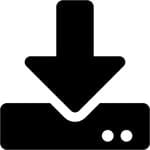 User Guide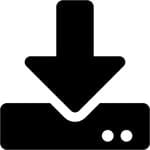 Video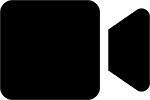 Additional information
Weight
01 lbs
Dimensions
3.5 × 1.2 × .04 in
Power System

Rechargeable Lithium-Polymer (LiPo) Battery (3.7V, 250mAh). Discharge rate varies depending on number of alerts, full charge can last 10+ days (80+ hrs)

Charging

1.5 hrs (USB 2.0 Micro B (5V) charger)

Directional Accuracy

Point source: Approximately ±20°

Detection Sensitivity

Seven sensitivity levels + Smart Adaptive mode

Operating Frequency

60 Hz

Operating Conditions

-20°C to 60°C (-4°F to 140°F): DO NOT charge Compass if <0°C (32°F)
RH: Max. 90% Non-Condensing @25°C

Water Resistance

Rated IP-67

Detection Voltage Ranges

2400VAC-35kVAC RMS Line to Neutral, up to 500 KVAC

Case Ratings

Flame Retardant: UL recognition 94V-0 at 1.5 mm
Electric Strength (IEC 60243-1): 35kV/mm
Electric Volume Resistivity (IEC 60093): 1.0E+ 14 ohms*m

Certifications

CE (ROHS, WEEE, 2006/66/EU Battery Directive)

Standards

-EMC: EN 61326-1: 2013 Class B, CISPR 11:2015+A1:216 Emissions and Immunity for Measurement Equipment
-Safety: EN 61010-1: Safety Requirements for Electrical Equipment for Measurement, Control, and Laboratory Use.
-IECTR 61243-6 (Type 1) Guidelines on non-contact voltage detectors (NCVD) for use at nominal voltages above 1 kV AC
-ANSI/ISEA Z89.1-2014 Class E Hard Hat, Full Brim, Type 1; Tested Accessory
-Voltage Detectors: ASTM F3283/F3283M-18; Standard Specification for the Manufacturing of High-Voltage Proximity Alarm to be used for the Detection of Overhead High Voltage Alternating Current (AC)
Your Opinion Counts!
We really want your feedback on the products we sell at Tallman Equipment. If you've used any of the products we sell (whether you bought them from us or not), leave a review on our website. After writing just 3 reviews, you can receive a free Tallman t-shirt.