HUSKIE Double Acting Hydraulic Pump
A self-contained high-pressure hydraulic pump, with manual operation. It is equipped with a 4 HP Briggs & Stratton engine. A four-way valve controls the hydraulic fluid direction for the advance and retracts modes. One double-acting tool can be operated or two single-acting tools at one time. Connection to one port for single acting tools will work since the control valve will dump the fluid when shifted to the retracted position. The pump is very compact and comes with carrying handles.
Contact us if you have any questions.
HUSKIE Double Acting Hydraulic Pump
Four Way Valve Allows for Single or Double Acting Capacity
Standard Screw Type Male and Female Couplers
Tool Manual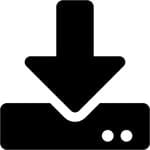 Additional information
| | |
| --- | --- |
| Weight | 120 lbs |
| Gas Tank | 3 Pints |
| Max Pressure | 10,000 psi |
| Power Output | 6 HP |
| Oil Delivery @ 100 psi | 480 cubic in./min |
| Oil Delivery @ 10,000 psi | 55 cubic in./min |
| Oil Capacity | 5 gallons |
| RPM | 3,600 |
Your Opinion Counts!
We really want your feedback on the products we sell at Tallman Equipment. If you've used any of the products we sell (whether you bought them from us or not), leave a review on our website. After writing just 3 reviews, you can receive a free Tallman t-shirt.