FLUKE T+Pro Electrical Tester
Fluke T+Pro Electrical Tester
Safer than solenoid testers and fully compliant with NFPA 70E, (when used properly per Article 110.4 Use of Equipment (A) Test Instruments and Equipment), the T+Pro helps electricians and technicians work safer by indicating the presence of voltage, even when the batteries are dead. Additional functionality, such as a GFCI trip, easy to read LCD screen, resistance measurement up to 9.99 kΩ, and a built-in flashlight make the T+Pro the first voltage tester that electricians reach for.
Contact us if you have any questions.

FLUKE T+Pro Electrical Tester
Key features
Detect live voltage, see voltage level, even with dead batteries
3 forms of AC/DC voltage indication: light, sound, and vibration
Backlit LCD display and hold function for easier viewing
How to use the Fluke T+ Pro Electrical Tester
The Fluke T+Pro Electrical Tester indicated AC/DC voltage in three different ways:
Light
Sound
Vibration
The user will be alerted to the presence of voltage in dark or noisy environments with the light and vibration notifications. And the audible indication can be optionally disabled at the push of a button. Combine those features with the backlit LCD display function and it's easier for users to see the screen in many hard-to-test areas. The included HOLD function will freeze the display for even easier reading in those areas.
Key safety features
The T+Pro is safety rated to CAT IV 600 V, CAT III 1000 V, and is CSA approved. The tester also has a built-in flashlight for highlighting the point of measurement. A GFCI trip is included for testing outlet GFCI circuits. The T+ Pro also includes a rotary field indicator and has convenient probe storage on the back. The product is protected by a two-year warranty.
Manual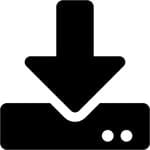 Data Sheet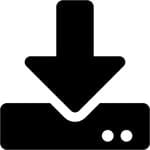 Additional information
Weight
.7 lbs
Dimensions
1.3 × 2.15 × 7.6 in
Brand

Fluke

Battery Type/Life

AAA (2); 40 hours

Safety

ISA-82.02.01 (IEC 61010-1 Mod) Second Edition, CAN/CSA-C22.2 No. 61010-1 Second Edition, IEC 61010 – 1 to 1000 V CAT III/600 V CAT IV
Compliance to NFPA 70E

AC Bandwidth

45 Hz to 66 Hz

Maximum Working Voltage

1000 V AC/DC

Maximum Measurable Voltage

600 V AC/DC

Duty Cycle

Indefinitely for voltages up to 240 V
For voltages between 240 V and 600 V the duty cycle is 30 s on / 300 s off
For voltages above 240 V the tester must connect to a voltage source only for a MAXIMUM of 30 s and then disconnect for a MINIMUM of 300 s

Voltage Hazard LED

LEDs turn on at voltages > 30 V AC/DC ±35%

LED Voltage Indication Levels

12 V, 24 V, 48 V, 120 V, 208 V, 240 V, 277 V, 480 V, 600 V

LEDs

LEDs turn on between 90% and 100% of the indicated voltage on the LED, except for the 12 V LED which turns on between 50% and 100%

LCD Accuracy

AC Voltage: ±(3% rdg + 2 digits)
DC Voltage: ±(2% rdg + 2 digits)
Resistance: ±(5% rdg + 3 digits)

LCD Resolution

0.1 V for voltages < 50 V, 1 V for voltages ≥ 50 V
0.01 kΩ for resistance measurement

GFCI Test Current

100 V – 150 V @ 6 mA – 9 mA AC, 150 V – 240 V < 12 mA

Standard Input Test Current

< 5 mA
Your Opinion Counts!
We really want your feedback on the products we sell at Tallman Equipment. If you've used any of the products we sell (whether you bought them from us or not), leave a review on our website. After writing just 3 reviews, you can receive a free Tallman t-shirt.