FLUKE 1623-2 GEO Earth Ground Tester Kit
The Fluke 1623-2 earth ground tester is able to measure earth ground loop resistances using only clamps. With this test method, two clamps are placed around the earth ground rod and each are connected to the tester. No earth ground stakes are used at all.
A known, fixed voltage is induced by one clamp and the current is measured using the second clamp. Then the tester automatically determines the resistance of the earth ground rod. This test method only works if a bonded earth ground system exists for the building or structure under test, but most are. If there is only one path to ground, like at many residential applications, the Stakeless method will not provide an acceptable value and the Fall-of-Potential test method must be used.
With Stakeless testing, the earth ground rod does not need to be disconnected – leaving the bonded earth ground system intact during test. Gone are the days of spending time placing and connecting stakes for each earth ground rod on your system – a major time saver. You can also perform earth ground tests in places you've not considered before: inside buildings, power pylons, or anywhere you don't have access to soil.
The Most Complete Tester
The Fluke 1623-2 is a unique earth ground tester that can perform all four types of earth ground measurement.
3- and 4-Pole Fall-of-Potential (using stakes)
4-Pole Soil Resistivity Testing (using stakes)
Selective Testing (using 1 clamp and stakes)
Stakeless Testing (using 2 clamps only)
Contact us if you have any questions.

FLUKE 1623-2 GEO Earth Ground Tester Kit
The Fluke 1623-2 GEO Earth Ground Tester offers data storage and download capabilities via USB port. World class accessories will simplify and speed up testing time.
Fluke 1623-2 GEO Earth Ground Tester summary
3- and 4-pole Fall-of-Potential, earth resistance loop testing
4-pole Soil Resistivity testing
Selective earth ground rod testing using 1 clamp
Stakeless earth ground rod testing using 2 clamps
IP56 rated for outdoor use
Rugged carrying case
USB data storage and transfer
Includes:
GEO Earth Ground Tester
User's Manual
Batteries
Quick Reference Guide
USB Cable
2 Clamps
C1620 Professional Carrying Case
4 Earth Ground Stakes
3 Cable Reels
User Manual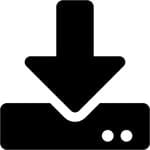 Quick Reference Guide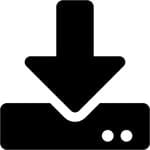 Brochure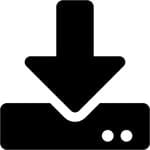 Additional information
Weight
16.8 lbs
Dimensions
30 × 12 × 12 in
Display

1999 Digit LCD. Display with special symbols, digit height 25 mm, fluorescent backlight.

User Interface

Instant measurement through TURN and START one button concept. The only operating elements are rotary switch and START button.

Robust, water, and dust resistant

Instrument is designed for tough environmental conditions (rubber protective cover, IP56)

Memory

Internal memory storage up to 1500 records accessible via USB port.

Operating Temperature

-10°C to 50°C (14°F to 122°F)

Storage Temperature

-30°C to 60°C (-22°F to 140°F)

Measuring Time

Typical 6 seconds

Battery Life Span

Typically >3,000 measurements

Dimensions

9.75 x 5.25 x 7.35 in

Weight

2.43 lbs including batteries
16.8 lbs including accessories and batteries in carrying case

Brand

Fluke
Your Opinion Counts!
We really want your feedback on the products we sell at Tallman Equipment. If you've used any of the products we sell (whether you bought them from us or not), leave a review on our website. After writing just 3 reviews, you can receive a free Tallman t-shirt.