All clevis pins are manufactured from heat-treated 416 stainless steel to provide superior strength and wear. Hardness is between 37-40 Rc.
Contact us at Tallman for any questions you may have or for more information.
DCD Clevis Pins
The Pin is a shouldered type of pin rather than a simple straight pin without any head. This design greatly improves the strength of the clevis by not allowing side loads to spread the opening.
The clevis and pin are precision machined so that both surfaces contact simultaneously and therefore lock in place when screwed tight. By using the recommended torque, the pin is secured with the corresponding preload, ensuring it won't come loose. Tensile loads are carried by the pin shoulder and transferred to the swivel body, and therefore no tensile load is carried by the thread.
The hardened pin also resists wearing much better than conventional clevis pins. During operation, there is a constant rubbing between the surface of the clevis pin and the attached item. A hard surface decreases the wear on the pin as well as increasing the strength of the pin.
Finally, the larger diameter of the shoulder will decrease wear on the attached item. If this happened to be a wire rope, a conventional pin would cause that rope to bend in a very tight radius, affecting the lives of each strand. The larger DCD pins increase that radius and also increase the life of the wire.
Products 1-1/4" dia. and less are supplied with slotted clevis pins; those greater than 1-1/4" are supplied with hexagon socket pins. This is based on consumer preference. Either slotted or hexagon pins are available for most sizes, but must be requested at the time of ordering if not standard.
Because the DCD Pin is a precision machined product specifically designed to fit the clevis, field substitution with any other pins is not recommended. Doing so may cause serious danger to operators and equipment and will immediately void any warranty or liability for the product.
Catalog Page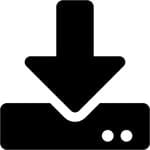 Additional information
| | |
| --- | --- |
| Weight | .5 lbs |
| Dimensions | 4 × 2 × 2 in |
| 3:1 Safe Working Load | 00010-SLT, 00020-HEX, 00020-SLT, 00025-HEX, 00025-SLT, 00030-HEX, 00030-SLT, 00035-HEX, 00040-HEX, 00045-HEX |
| Brand | DCD |
Your Opinion Counts!
We really want your feedback on the products we sell at Tallman Equipment. If you've used any of the products we sell (whether you bought them from us or not), leave a review on our website. After writing just 3 reviews, you can receive a free Tallman t-shirt.