STANLEY Hydraulic Power Unit GT18
The GT Series of Stanley Hydraulic Power Units are designed for continuous duty operation with an efficient oil cooler as standard equipment.
The GT18B02 GT Hydraulic Power Unit is a small compact hydraulic power unit designed to provide power for underwater hydraulic tools requiring a single 5 gpm up to 8 gpm. The Stanley GT18B02 Hydraulic Power Unit is powered by a Briggs & Stratton industrial grade engine. Folding and locking handle, electric start, auto throttle, pressurized engine lubrication, and large pneumatic tires are standard equipment.
Contact us if you have any questions.
STANLEY Hydraulic Power Unit GT18
Application:
Designed to provide power for underwater hydraulic tools requiring a single 5 gpm up to 8 gpm
Features:
All electric control system with rotary switches
All components are assembled for easy routine servicing
Upper frame can be removed for more serious servicing
Quartz hour meter in the control panel records engine run time
The hydraulic pump is mounted directly to the engine eliminating any misalignment and ensuring long life of the drive coupling
In-tank hydraulic filter continuously cleans the hydraulic fluid and assures that refill fluid passes through the filter for a clean refill
35-Ah sealed, non-spillable, no-maintenance battery is located inside a covered compartment
Pressure lubrication system with a pressure sensing switch that will shut down the engine if engine oil level is too low
Some models are available with 110 VAC, 60 Hz electric power provided by a Briggs and Stratton PowerLink inverter system
System will deliver 1000 Watts, continuous and 1500 Watts intermittent power through GFCI (Ground Fault Circuit Interrupter) receptacles
Specifications:
Output Capacity: 5 or 8 GPM (20 or 30 LPM)
Pressure: 2000 PSI (140 bar)
Circuit Type: Open Center
Hydraulic Reservoir Capacity: 3 gallons (11 liters)
Fuel Tank Capacity: 7 gallons (26.5 liters)
Weight (Wet): 330 lbs (150 kg)
Dimensions: 35 in. L x 21.5 in. W x 29 in. H (89 cm L x 54.6 cm W x 73.7 cm H)
Engines: Briggs and Stratton 18 Horsepower Vanguard
User Manual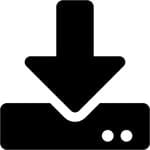 Your Opinion Counts!
We really want your feedback on the products we sell at Tallman Equipment. If you've used any of the products we sell (whether you bought them from us or not), leave a review on our website. After writing just 3 reviews, you can receive a free Tallman t-shirt.