Huskie Gear-Drive Cable Cutter (CU/AL)
The REC-Y60ACM was designed to cut stranded copper cables and aluminum. The tool comfortably fits into the lineman's gloved hand|and repetitive ratcheting movement is entirely eliminated. We have rotated the handle 90° to the blade to achieve a more ergonomic and comfortable cutting position.
Just a squeeze of the trigger is all it takes to make a cut and almost no muscle power is needed. As a result, the risk of sprains/strains and lost time due to muscle-related injuries can be significantly reduced. The moveable blade has wide gear teeth for extra power and full cutting traction. Gear guides are attached on both ends of the movable blade to align the gear teeth with the internal pinion gear.
Consult factory for 1000 MCM copper and above.
Contact us if you have any questions.
Huskie Gear-Drive Cable Cutter (CU/AL) Features
Ergonomically designed and balanced
2.3" Jaw Opening
One Hand Operation
Safety Lockout Switch
Upgraded Motor and Gear System
Compatible with all Huskie 14.4V Li-Ion batteries
Tested up to 75kV – For use in live line applications without damage to internal circuitry
5 Yr. Tool, Battery & Charger Warranty
Facts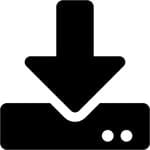 Additional information
Weight
8 lbs
Dimensions
15.5 × 4.5 × 5 in
SPECIFICATIONS

Aluminum up to 1500 MCM
Copper up to 750 MCM
ACSR up to 1590 MCM

Brand

Huskie Tools
Your Opinion Counts!
We really want your feedback on the products we sell at Tallman Equipment. If you've used any of the products we sell (whether you bought them from us or not), leave a review on our website. After writing just 3 reviews, you can receive a free Tallman t-shirt.