FLUKE 113 Digital Multimeter, True RMS
The Fluke 113 Digital Multimeter gives users the means to quickly and easily do basic testing. It is easy to use and is packed with the features needed to repair most electrical problems. The 113 features a large, backlit display for easy visibility in low-lit work environments. Plus, the integrated holster includes probe holders on the back, so your test leads can always be kept organized and where you need them.
Make measurements quickly with the 113
Whether you're a utility worker, linesman, electrician, technician, anyone else working with basic electrical testing, the Fluke 113 includes the measurement features you need to tackle your job. The Fluke VCHEK™ LoZ low impedance measurement function lets users perform tests for voltage or continuity from the same dial position.
Please note that low impedance LoZ measurements will cause a low load on a circuit protected by a RCD, which will trip powered GFCI and RCD circuits when measuring Phase to Earth.
The meter also displays AC or DC voltage, depending on what was detected, while also rejecting ghost voltages from adjacent wires.  If no voltage is detected, a continuity test is performed. The Min/Max function lets you record signal fluctuations.
The Fluke 113 digital multimeter can perform diode tests, and also provides both auto and manual ranging capabilities. With features such as conformance to the latest safety standards, backlight, and a much larger display that's easier to view, this meter is a must have for every toolbox.
Contact us if you have any questions.

FLUKE 113 Digital Multimeter, True RMS
Key features
VCHEK™ LoZ low impedance measurement function to test for either AC or DC voltage, or show continuity if voltage is not detected.
Large backlit display
CAT IV 600 V safety rated
Includes:
Fluke TL75 test leads
Holster
Users manual
and 9 V battery (installed)
User Manual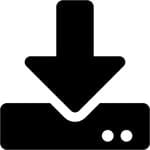 Safety Sheet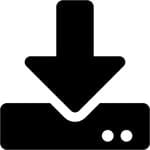 Instruction Sheet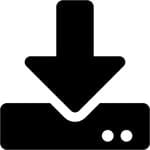 Calibration Manual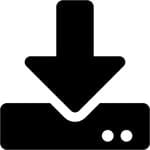 Data Sheet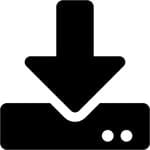 Additional information
Weight
.8 lbs
Dimensions
6.58 × 3.35 × 1.81 in
Continuity

Accuracy: Beeper on < 20 Ω, off > 250 Ω detects opens or shorts of 500 μs or longer

Capacitance

Range: 1000 nF / 10.00 μF / 100.0 μF / 9999 μF
Resolution: 1 nF / 0.01 μF / 0.1 μF / 1 μF
Accuracy: 1.9% + 2
100 μF – 1000 μF: 1.9% + 2
1000 μF: 5% + 20

Maximum voltage between any terminal and earth ground

600 V

Display

3 3/4-digits, 6000 counts, updates 4/sec

Operating Temperature

-10°C to 50°C (14°F to 122°F)

Storage Temperature

-40°C to 60°C (-22°F to 140°F)

Temperature Coefficient

0.1 x (specified accuracy) / °C (< 18°C or > 28°C)

Operating Altitude

2,000m

Storage Altitude

10,000m

Relative Humidity

95% to 30°C
75% to 40°C
45% to 50°C

Battery Type

9 Volt Alkaline, IEC 6F22

Battery Life

Alkaline: 300 hours typical, without backlight

Size

167.1 x 85.1 x 46.0 mm (6.58 x 3.35 x 1.81 in)

Weight

13.0 oz (404 g)

Safety

IEC 61010-1: Pollution Degree 2
IEC 61010-2-033: CAT IV 600V

EMI Regulations

Complies with FCC Part 15, Class B

VCHEK

Common mode rejection ratio (1 kΩ unbalanced): > 60 dB at DC, 50 or 60 Hz

Ω

Short Circuit Current: < 350 μA

Diode Test

Short Circuit Current: < 1.0 mA

Brand

Fluke
Your Opinion Counts!
We really want your feedback on the products we sell at Tallman Equipment. If you've used any of the products we sell (whether you bought them from us or not), leave a review on our website. After writing just 3 reviews, you can receive a free Tallman t-shirt.