Buck Access™ Tower Harness
The Buck Access™ tower harness is perfect for a climber who is new to tower fall protection with its user-friendly design and is good for light suspension work. This harness wears like a traditional line belt and features attachments similar to traditional line belts. We recommend the Access harness for those who are on their feet and moving around on structures and who may need to occasionally rappel or suspend.
*Rated to 420 lbs. when used with equivalently rated accessories.
*Meets the Arc Flash Requirements of ASTM F887.
This harness has been arc flash tested and meets or exceeds ASTM F887 Electric Arc Performance Requirements.
Features
The Access™ is a 'Y' style harness. Designed for suspension work. Easy to Repel. The body belt combination features five d-rings. 2 Work Positioning D-Rings, 2 Dorsal D-Rings, 1 Sternum D-Ring, 1 Waist D-Ring. Great for work that requires a lot of movement around structures. Easy to put on by stepping into the belt, pulling the 'Y' overhead, and connecting a carabiner to the 5,000 lb. rated loop at the waist. Features shoulder pads and wide-leg pads with patented quick connect buckles for added comfort. The harness neck features a 'U' designed stitch pattern making the opening wider eliminating neck irritation. Buckle in front and back adjust the height to create a snug fit. Body belt features tool loops, accessory snap, and rings. Belt tightens using two friction buckles in front of the work positioning D-Rings.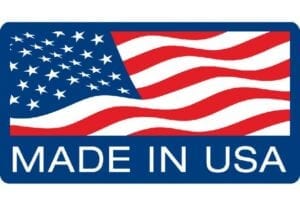 Contact us with any questions you may have.
Buck Access™ Tower Harness SPECS
Product Name:
ACCESS™ Tower Harness
Buckle Type:
Friction Buckles
Buckle Material:
Steel
Number of Dee Rings:
2 or 4
Dee Ring Material:
Steel
Belt Strap Material:
Nylon
Back Pad Material:
Contour Foam/Leather Liner
Accessory Snap / Ring:
Yes
Tape Thong:
No
Removable Belt Strap:
No
Full Floating Dee Rings:
No
Tool Loops:
Yes
Pouch Tabs:
Yes
Thread / Stitching:
Nylon
Back Pad Width:
6″
Belt Strap Width:
1.75″
Harness Information:
Thread / Stitching:
Nylon
Material:
Nylon/Leather Liner
Frontal Connection:
Yes
Frontal Connection Type:
Aluminum Carabiner
Leg Strap:
Quick Connect
Thread Stitching:
Nylon
Torso Adjustment:
Yes
Dorsal Attachment:
Steel D-ring
Shoulder/Leg Pads:
Yes
Shoulder/Leg Pad Type:
Color Foam/Leather Liner
Harness Type:
Y-Style
Frontal Attachments:
Yes
Retrieval Attachments:
No
Size:
Small, Medium, Large, X-Large
Product Type:
Fall Arrest/Fall Restraint/Suspension
User Weight Capacity:
Rated to 420 lbs. when used with equivalently rated accessories.
Weight:
8 lbs.
Standards:
ANSI Z359.1, ASTM F887,
OSHA 1926.954(b)(1)(ii)
Made In USA?:
Yes
INSTRUCTIONS & WARNINGS
Harness Sizing Chart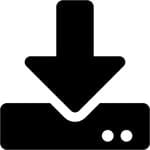 Tower Harness Sizing Information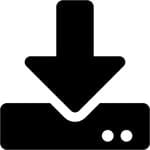 Additional information
| | |
| --- | --- |
| Weight | 9.5 lbs |
| Dimensions | 16 × 15 × 9 in |
| Size | Small, Medium, Large, Extra Large |
| Brand | Buck |
Your Opinion Counts!
We really want your feedback on the products we sell at Tallman Equipment. If you've used any of the products we sell (whether you bought them from us or not), leave a review on our website. After writing just 3 reviews, you can receive a free Tallman t-shirt.