NIKON Forestry Pro II Laser Rangefinder / Hypsometer
The Forestry Pro II laser rangefinder/hypsometer brings an all-new level of capability, convenience, and value to forestry, utility, and other industrial and commercial applications. Inheriting a long list of base attributes from its highly-acclaimed predecessor—the Nikon Forestry Pro—the Forestry Pro II model adds enhanced ranging capability, improved accuracy, and faster response time for increased confidence in every measurement result. In addition, a new log function for storing up to 250 measurement results has been integrated into the Forestry Pro II.
Contact us if you have any questions.

NIKON Forestry Pro II Laser Rangefinder/Hypsometer
Power distribution contractors and maintenance crews will find the Forestry Pro II Laser Rangefinder highly useful in collecting field data for critical management and maintenance operations, including pole audits, tree and vegetation infringement, pole spans, line attachment heights, line sag, and other key elements. Landscape, commercial or residential construction contractors, and others will find that the compact ergonomics, ease of use, and high value to cost ratio of the Forestry Pro II make it an indispensable tool for planning and executing myriad projects.
Functionality includes the ability to remotely measure actual distance; horizontal distance; height; angle, and both the height (vertical separation) between two targets (2-points mode) and angle calculations for height between two points (3-points mode).
The external LCD display of the Forestry Pro II has been upgraded with an enhanced pixel count for easier viewing and three-level, adjustable backlighting for easier viewing in poor light conditions. Measured results are displayed in approximately 0.3 seconds regardless of the distance being ranged.
The Forestry Pro II's Target Priority system is capable of reliably picking up and ranging extremely small or thin targets such as distant power lines and small branches.
For forestry work, the Forestry Pro II's two-point measurement function can be used to measure the height of a tree when both the top and base are visible. Simply aim at the top of the tree and press the button to measure, then do the same at the base—the height between the two points will be displayed in both the internal monocular display and on the external LCD. If the top/merchantable height and/or base of the tree is not visible, Forestry Pro II provides a three-point measurement mode that calculates the horizontal distance to the tree, then measures the angles to the top and base to calculate the height between the two points.
Product Manual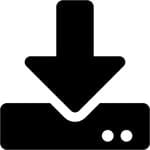 Additional information
| | |
| --- | --- |
| Weight | .5 lbs |
| Dimensions | 4.3 × 2.9 × 1.7 in |
| Measurement Range | 8-1,750 yd |
| Increment Reading | .3 yds |
| Magnification | 6x |
| Angular Field of View (Real) | 7.5° |
| Viewfinder Display | meters/yards |
| Exit Pupil | 3.5mm |
| Eye Relief | 18.0mm |
| Diopter Adjustment | +/- 4° |
| Power Source | 1 CR2 Li-Ion Battery |
| Objective Diameter | 21mm |
| Angle Compensation | Yes |
| Waterproof | Yes |
| Brand | Nikon |
Your Opinion Counts!
We really want your feedback on the products we sell at Tallman Equipment. If you've used any of the products we sell (whether you bought them from us or not), leave a review on our website. After writing just 3 reviews, you can receive a free Tallman t-shirt.