SIMPLE STRAP All Purpose Rubber Tie Down
SIMPLE STRAP, the original all-purpose rubber tie-down, is the fastest and easiest way to secure pretty much anything! It is self-gripping so there are no complicated knots, hazardous hooks, rusty ratchets, or belt buckles. It works when wet, works in the dirt and even works in extreme temperatures! Each wrap has a PSI of over 800! It comes as a 100 ft reel so you can cut to any length you want. It is so simple to use; wrap tight, making sure the first and second wrap are in contact, then tuck the end into the last wrap and you're done!
Simple Strap is an ideal replacement for electrical tape & will eliminate adhesive residue which can break down insulating properties of rubber products. Simple Strap has a dielectric rating greater than 600 V/mil. (test reports can be provided upon request)"
Contact us if you have any questions.

SIMPLE STRAP All Purpose Rubber Tie Down
Simple Strap is a reusable, patented, revolutionary new tie-down that is able to quickly and securely fasten, strap and bundle just about anything.
Made from self-gripping, high grade TPE rubber with a dielectric rating of 600 V/mil, Simple Strap is an ideal alternative to rope, ratchets, bungee cords, clamps, and electrical tape.
Maximum Load Limits: 2 Wraps = 160 lbs, 3 Wraps = 335 lbs, 4 Wraps = 580 lbs
Simply the fastest & easiest way to secure pretty much anything.
2mm Regular Duty
• Maximum load limit: 580 lbs at 4 wraps
• 800 PSI
Ideal for construction, household, camping, bundling lumber, rebar, pipes, boating/fishing, roof racks, awnings, surfboards, canoes, repairing woodcraft, storm prep & much more
Works when wet, in the dirt & in extreme temperatures
Rubber bungee cords limit you to the length between hooks. Simple Strap reels are 100 feet long and easily cut to the length you want.
Recyclable & reusable
Cam buckle tie downs and ratchet straps have protruding metal that can scratch equipment. Simple Strap rubber tie down straps have no metal or buckles.
Buckle tie down straps are limited by size and a single wrap.
Ratchet tie down straps rust, corrode, and are complicated to use. Simple Strap rubber tie downs won't rust and are easier to use.
Bungee tie downs with metal hooks can be dangerous when they snap back. Simple Strap hold down straps have no hazardous hooks.
Rope can be difficult to tighten and requires pesky knots. Simple Strap tie downs pull tight - no knots necessary.
How to Use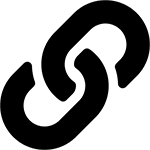 YouTube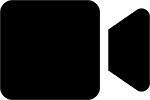 Additional information
| | |
| --- | --- |
| Weight | 5 lbs |
| Dimensions | 13 × 13 × 2 in |
| Brand | Simple Strap |
| Length | 100 ft reel |
| Color | Yellow |
| Dielectric Rating | 600 V/mil |
Your Opinion Counts!
We really want your feedback on the products we sell at Tallman Equipment. If you've used any of the products we sell (whether you bought them from us or not), leave a review on our website. After writing just 3 reviews, you can receive a free Tallman t-shirt.